Functional Fluidics is committed to providing a path to reopen & keep open Workplaces, Schools, Colleges and Communities.
Specialized Diagnostics Services
Functional Fluidics is a High Complexity CLIA certified Testing Lab proudly serving hospitals, providers and patients throughout the United States and Canada.
Building on our mission to set the standard of Defining Red Blood Cell health in diseases such as Sickle Cell Disease, Sepsis, Diabetes and Cardiovascular Disease, Functional Fluidics has recently expanded services to support the COVID-19 screening and testing needs within the U.S.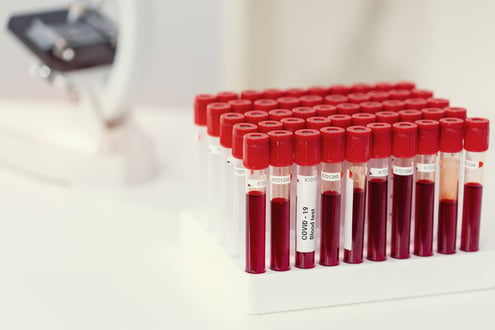 'Stay at Work' and 'Get back to Work' Services
Managing employee safety and eligibility during the COVID-19 Pandemic is a difficult task for any organization. Developing a "Back To Work" and "Stay At Work" strategy is critical to creating a safe and productive environment.
Onsite Screening And Testing To Return To Work And School.
Most companies don't have the resources internally to manage this challenge along with all the other protocols that need revising. Choosing Functional Fluidics means access to a comprehensive COVID-19 program to manage the complexities of healthcare to keep your employees safe, healthy and working.
---
Our COVID-19 Testing Program provides the Full Picture
Virology Testing: Confirms presence of SARS-CoV-2 virus
Antibody Testing: Confirms presence of SARS-CoV-2 IgG antibodies
General Testing: Confirms employee population baseline.
Surveillance Testing: Monitors ongoing health of your employees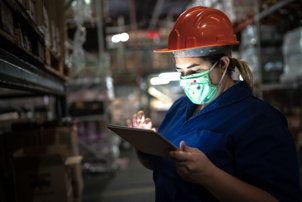 COVID-19 Virology & Antibody Testing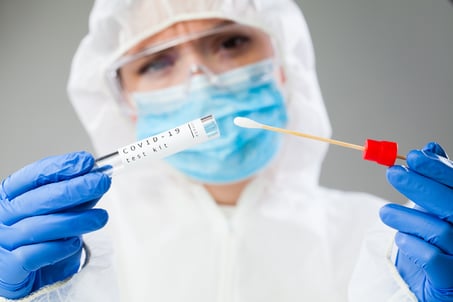 COVID-19 PCR Virus Test
Virology testing is the best way to help contain the spread of a virus in the absence of a vaccine. This allows for rapid detection and response. The need for PCR based testing is urgent now in order to identify people who are infected and actively spreading the virus.
A COVID-19 virology test is vital for organizations to have in place for employees as they consider opening up to ensure workplace safety.
COVID-19 RT-PCR test is a highly sensitive test. This test is typically performed on all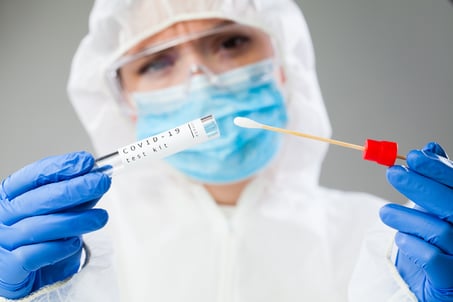 Test gives an immediate answer to whether there is a current infection in your body.
Detects the pathogen itself by identifying its RNA.
Delivery time of results: 1-2 working days after sample reception.
Testing is one of the best ways to reduce the overall impact of COVID‐19 and speed the recovery of our economy.
The test uses a nasal swab to detect the presence of the underlying virus that causes COVID-19.
COVID-19 Antibody Testing
According to the Center of Disease Control, up to 81% of infected people could be asymptomatic or have mild to moderate symptoms.
Serology testing for SARS-CoV-2 is at increased demand in order to better quantify the number of cases of COVID-19. The test can play a critical role in the fight against COVID-19 in the workplace and can be used to:
Identify COVID-19 exposed persons with PCR-negative results, especially for patients who present late with very little symptoms below the detection limit of RT-PCR assays, or when lower respiratory tract sampling is not possible.
Identify whether people have been exposed to COVID-19 and have developed antibodies in an immune response.
Monitor the employee population of a business over time
The COVID-19 Antibody test is available as a blood draw.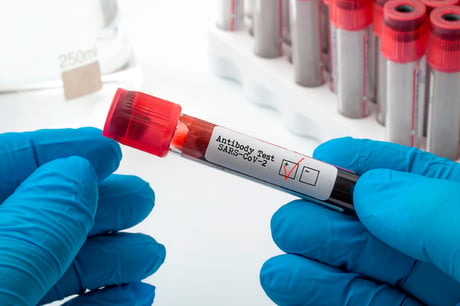 If you're in the Detroit area, and would like to get an antibody test, call (248) 733-5182 to schedule today
---
Comprehensive Workplace Testing Solution
Comprehensive employee symptom screenings

Non-contact temperature checks

24/7 MD clinical support

Daily reporting metrics

Educational materials for your staff

Fast-track program start-up in 48 -72 hrs
---
All Inclusive Testing Program
Our testing program is all-inclusive, and covers clinicians, supplies, transport, reporting, and all of the below:
All testing is FDA/EUA approved
Results in 1-2 days after receipt of samples.
Full PPE and testing safety protocols to ensure the safety of clinical staff, employees, and the general work environment.
Flexible Set Up options.
Test kits, swabbing, transporting to the lab, results reporting.
Option for direct to employee reporting, or employer reporting.
Can schedule regular daily, weekly, or monthly testing sessions, to accommodate any frequency required for your return to work/school protocol.
Real-time dashboard and tracking system
Can accommodate office volume of 20-1000 per session.
---
How Our Program Works
Functional Fludics in participation with the iLab Connect network will provide you with steps you need to create a safe work place. We provide a customized approach because not all testing needs are the same.
Step By Step Program Management
Pre-testing Data Gathering: Employees begin with a pre-testing survey to establish a baseline as recommended by CMS .
Testing Strategy: A testing plan is developed. Testing is prioritized for high-risk populations by providing guidelines and recommendations.
Testing Services: Services are determined by evidence based best practice testing guidelines for the detection of COVID-19.
Tracking: All testing shall be tracked using our HIPAA compliant secured dashboard and tracking system.
Let's get started on your path to reopening and keeping open your Workplace, Schools, Colleges and Communities by contacting us today.
PLEASE COMPLETE THE FORM BELOW FOR MORE INFORMATION:
Functional Fluidics COVID-19 PCR test and Chemiluminescence Immunoassay has not been FDA cleared or approved, has been authorized by the FDA under an Emergency Use Authorization (EUA), and has been authorized only for the detection of nucleic acid from SARS-CoV-2, not for any other viruses or pathogens. The test is only authorized for the duration of the declaration that circumstances exist justifying the authorization of emergency use of in vitro diagnostic tests for detection and/or diagnosis of COVID-19 under Section 564(b)(1) of the Act, 21 U.S.C. § 360bbb-3(b)(1), unless the authorization is terminated or revoked sooner.
The COVID-19 IgG antibody blood test detects the presence of antibodies to the virus and can help determine if an individual may have been exposed to the virus. While antibody tests are helpful to understand if an individual has developed antibodies and a potential immune response, antibody testing should not be used as the sole basis to diagnose or exclude infection.