Functional Fluidics' biomarkers are unique diagnostic platforms that assess the health of red blood cells.
Red Blood Cell Biomarkers
Functional Fluidics proprietary testing platforms assess key properties underpinning red blood cell function and survival.
Our biomarkers assess the health of red blood cells by replicating the environment that they experience in our bodies and providing that information to doctors and scientists allowing them to make better decisions about drug development and patient care.
Solutions for Clinical Providers, Academic, Pharma & BioTech Partners
Our proprietary biomarkers support drug validation and patient monitoring:
Clinical Providers on the front lines caring for patients who need clinical tools to help monitor care.
Pharmaceutical & Biotech companies developing therapies that affect the health of red blood cells
Academics studying subjects and measurement of blood function through baseline and crisis events.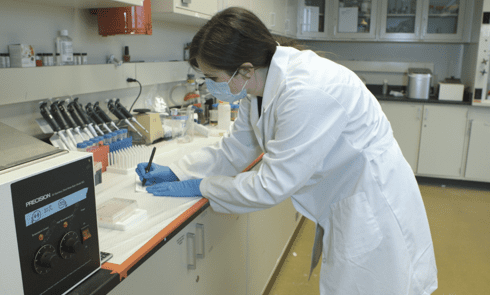 Flow Adhesion Assay
Cell adhesion is a complex mechanism involved in a variety of processes including cell migration and invasion, wound healing, tissue remodeling, and micro-vascular occlusion.
Our Flow Adhesion Assays capture the adhesive properties of an individual's blood cells during conditions that simulate physiologic blood flow.
Mechanical Fragility Assay
Our Mechanical Fragility Assay determines the stability of the intact red blood cell membrane, which indicates the health and ability to survive hemolytic mechanical stress which may predict survival.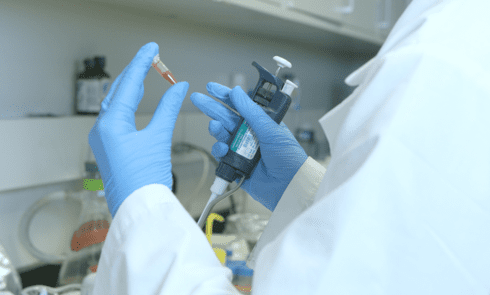 Our Services
Functional Fluidics is a CLIA certified lab that offers the following services.
Send Out Testing Services

Health care providers use our tests to aid in patient monitoring as a clinical support tool

LEARN MORE

Contract Research Services:

Our biomarkers are used by our pharma and biotech partners to help quantify the effects of drug therapies on blood function over time.

LEARN MORE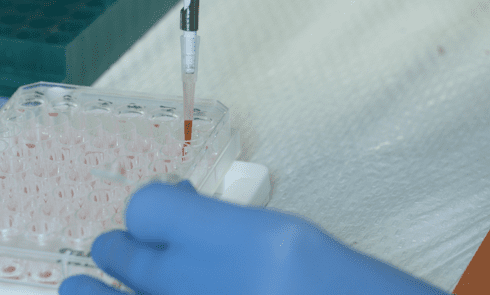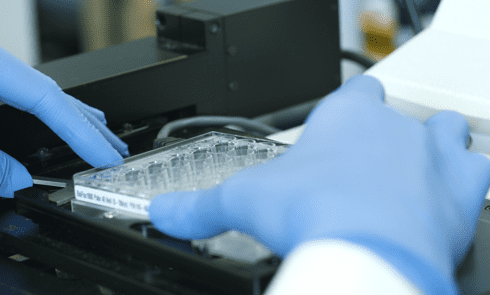 Why Choose Functional Fluidics?
Proprietary Lab Tests

CLIA Certified Lab

Complex Tests Experience

Thought Leader Access

Specialized Staff

Strong Industry Relationships
Functional Fluidics Assays
Our suite of proprietary cell function assays can help validate assumptions or support clinical claims.
Flow Adhesion of whole blood on VCAM-1 (FA-WB-VCAM)

LEARN MORE

Flow Adhesion of whole blood on P-Selectin (FA-WB-Psel)

LEARN MORE
Evaluation of Longitudinal Pain Study in Sickle Cell Disease (ELIPSIS)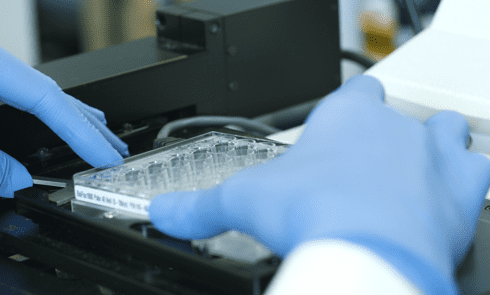 Sickle cell disease (SCD) is characterized by frequent and unpredictable vaso-occlusive episodes (VOEs) that produce severe pain, organ damage, and early death. Lack of reliable biomarkers to objectively define VOEs, hinders the development of clinically useful interventions to improve the care for these patients.
Functional Fluidics recently participated in a ground-breaking study involving sickle cell patients. This non-interventional, longitudinal, 6-month study aimed to develop tools to identify VOCs in SCD patients with or without health care utilization.
The study data suggest that Functional Fluidics FA-WB-VCAM assay may serve as a predictive biomarker for impending VEEs, and a monitoring biomarker to assess response to SCD-modifying therapies.
LEARN MORE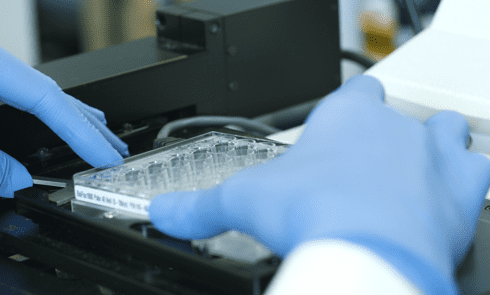 Evaluation of Longitudinal Pain Study in Sickle Cell Disease (ELIPSIS) by Electronic Patient-Reported Outcomes, Actigraphy, and Biomarkers
Functional Fluidics Biomarker Assay Featured in ELIPSIS article in American Society of Hematology (ASH) Blood Magazine
Key Points
Feasibility of monitored out-of-hospital pain and patient-reported VOC days as endpoints for clinical trials in SCD is demonstrated.
ePROs, actigraphy, and laboratory biomarkers enable improved identification and assessment of in-hospital and out-of-hospital VOCs.
LEARN MORE